Description
Relay ring tube clamp fitting, reference 235, for tubular structures. Suitable for joining 1 tube.
All FitClamp® tube clamp fittings are assembled with a simple Allen key. You don't need to weld or bolt together the different parts! Recommended tightening torque: 40Nm.
Choose the size of the relay ring, reference 235, according to the diameter of your tubes.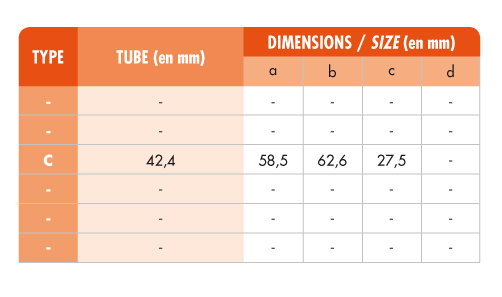 More informations
Data sheet
Tube diameter : Ø C 42
Suitable for : 1 tube
From 20 product(s)

- 5.00 % discount
From 50 product(s)

- 10.00 % discount
From 100 product(s)

- 15.00 % discount
Are you a professional in the field of signage?
Benefit from the reseller rate thanks to a connection reserved for professionals.