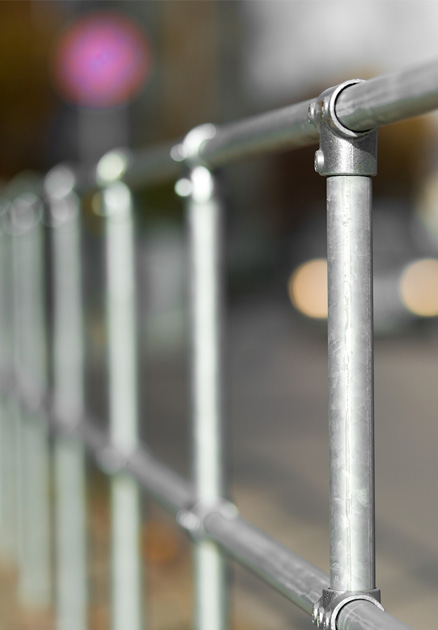 FitClamp allows you to create structures of various shapes and sizes.
The concept is based on a simple and effective principle that has been proven for many years.
Whether it is securing a site with railings, building an outdoor advertising support panel, or fitting out an interior space with a rack or clothes rail, our products will be useful.
Let your imagination run wild and learn how to use tube clamps for all your indoor and outdoor projects; fitting out, security and advertising.
All FitClamp tube clamps are assembled with a simple Allen key: you don't need to weld or bolt the parts!
Additionally, our tube clamps are TUV-approved..
Les raccords de tube FitClamp tube clamps are available in several diameters: 27mm, 34mm, 42mm, 48mm et 60mm.
FitClamp tube clamps, tubular assemblies and tubular structures comply with regulations in their governing areas and our teams are able to help you in the realisation of your projects and studies.